Who's driving this thing!?
Hi, I'm Cassandra!
Certified play expert since 2008, tries to be the Chief Inspiration Officer on the daily!
Hi, I'm Katherine!
Introducing the Sith leader of Sales, the captain of the ship, the wizard of lightbulb moments, the marketing rockstar...well you get the idea =)
Hi, I'm Katie!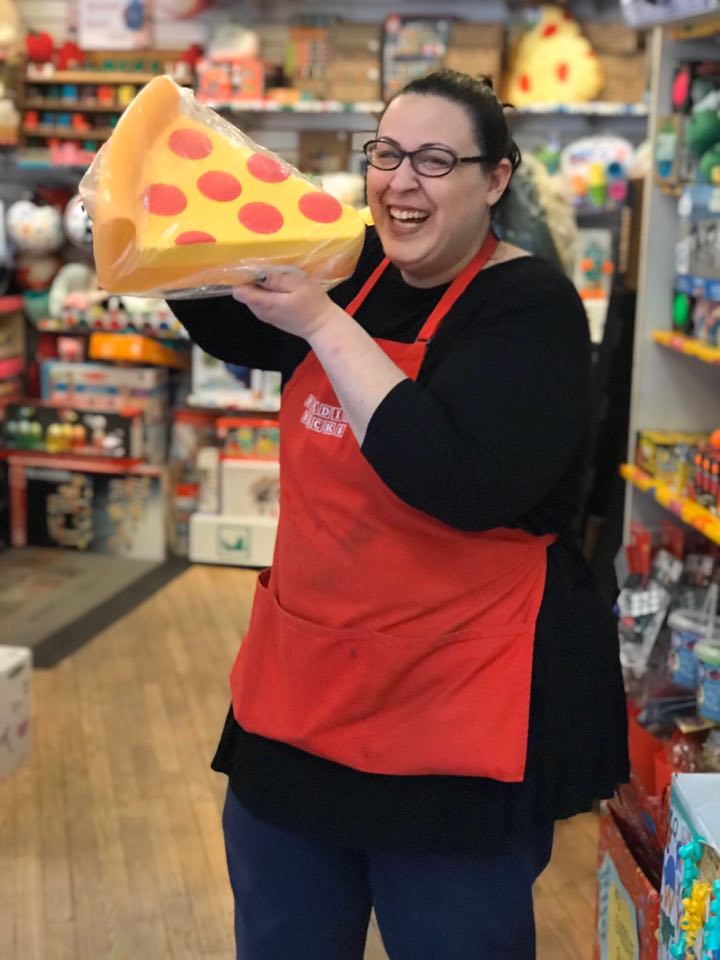 When she isn't being the Director of Fun, she is definitely the fastest pricer in the wild, wild Midwest!
Hi, I'm Simone!
Did you see those beautiful window displays!? You can bet our in house Creativity Analyst had her hand in it!
Hi, I'm Suzy!
The overall Retail Jedi of Wicker Park. We like to call her Queen of Inventory!


Hi, I'm Sara!




Sara is the master at keeping Lincoln Park organized so that you can always find what you need!

Hi, I'm Jeff!

Hey, did you hear about that upcoming event!? If you did, you heard it from Jeff. Technology is his super power!